Hotel Info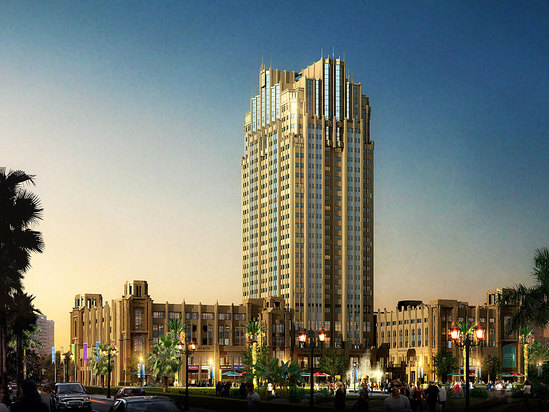 The Coli Hotel Shenzhen
is located in the Universiade Complex area of Longgang Sports New City, close to the Universiade Metro Station.
The Coli Hotel Shenzhen
is designed with the Spanish elegant style as the theme. It is a perfect fusion of luxury and luxury with business gatherings. It is committed to creating a model for business hotels in Longgang District and even Shenzhen. The hotel is equipped with Chinese restaurant, western restaurant, lobby bar, bar, coffee shop, to provide guests with fresh and delicious dining; fitness room, outdoor swimming pool is an ideal place for guests to enthusiasm and vitality. Zhonghai Kaiyu Hotel has built a magnificent and grand pillar-less banquet hall with an area of about 1500 square meters, equipped with about 60 square meters of audio-visual equipment and large LED screens. It is the first choice for hosting international conferences and large-scale exhibitions.
The Coli Hotel Shenzhen
was awarded the title of 'Official Designated Hotel' by the World University Summer Games in 2011, and its service is highly appreciated by guests at home and abroad.
The hotel can also provide self-service check-in service for guests. A concierge desk in the hotel lobby can be used to check-in and print A4 paper boarding passes for free. In addition, the terminal can also display the flight information of Shenzhen Bao'an International Airport on that day (flights departing from Shenzhen Airport) and some city information (please consult the merchant for details).