Hotel Info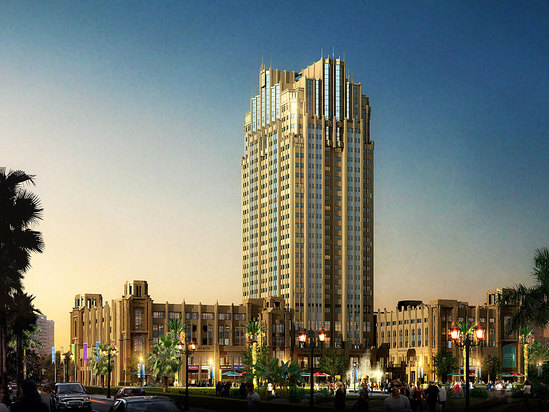 The Coli Hotel Shenzhen
is located in the Universiade venue area of Longgang sports new town in Shenzhen, adjacent to the subway station.
With Spanish elegant style as the design theme, it perfectly integrates elegance and business gathering, and is committed to building a model of business hotel in Longgang District and even Shenzhen city. There are Chinese restaurant, western restaurant, lobby bar, bar and coffee shop in the hotel to provide fresh and delicious food for guests; Fitness room and outdoor swimming pool are ideal places for guests to show their enthusiasm and vitality. Zhonghai Kaili Hotel devotes itself to building a magnificent pillarless banquet hall with an area of about 1500 square meters, equipped with about 60 square meters of audio-visual equipment and large LED screen, which is the first choice for holding international conferences and large-scale exhibitions.
It was awarded the title of 'official designated hotel' for the Summer Universiade in 2011 ? The title and service are highly praised by domestic guests.
The hotel can also provide self-service check-in service for guests. A smart travel terminal is placed in the concierge department of the hotel lobby, which can check in and print A4 boarding pass for free. In addition, the terminal can also display the flight information of Shenzhen Bao'an International Airport (flights from Shenzhen Airport) and some city information (please consult the merchant for details).
Breakfast price
: CNY126($17.2) / person
Breakfast type
: Buffet